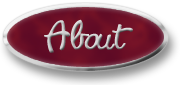 Fire up your engine, put the pedal to the metal, get your ears on, and - oh yeah - watch out for them Smokeys!

Roy Lee Nelson & The Big Ten-Four Band is a high-energy, good-time band playing a long list of your favorite country songs. If you're looking for red-hot Nashville and Red Dirt country (and a little bit of great classic rock & roll) with burning guitars, a hard-driving beat and intense vocals, then get ready to lay the hammer down!

The core unit of the band is comprised of five veterans of the music scene:

Roy Lee Nelson: Lead vocals, lead & acoustic guitar
Jay Trahan: Lead vocals, lead & acoustic guitar, mandolin
Dan Pockrus: Vocals, bass
Dave Porter: Drums/percussion, vocals
T Wayne: Keyboard
*plus additional fiddle or steel players, according to the needs of your event

As one can easily imagine, strong vocals are at the center of The Big Ten-Four Band. The ability to deliver 3-part and 4-part harmony consistently allows for a very rich vocal landscape.

The band can be scaled to whatever size your venue or event requires. If you want a two-man acoustic & vocal for a less obtrusive but still lively performance, we're happy to oblige. If you want your event to really "pop", we can feature up to six or seven performers, including a female vocalist, allowing the band to cover the top male and female artists from almost any era of country.